New book on Medical Psychology:
Editor Dr. John Caccavale
The book is written by two past presidents of the American Psychological Association (APA), a Past
Member of the APA Council of Representatives (Board), Board Members of the National Practitioners Association in Psychology (nappp.org), Board Member of the Academy of Medical Psychology, and leaders in the field.
Dr. Morris of CMHC, Inc. authored three chapters in the book.  He is the president of the Academy of Medical Psychology and on the board of of the National Practitioner Association, and a past member of the leadership of the APA.  Dr. Morris indicated that the field of Medical Psychology is emerging as one of the best partners for general physicians as they move into the era of Integrated Care Models.
The book is available  in paperback and Kindle format from Amazon.com.  Click the links below to choose either version.
New Book:  The Crisis in Psychopharmacology
The editor is Dr. John Caccavale, and Dr. Morris did some of the chapters;
In paperback and hard cover forms: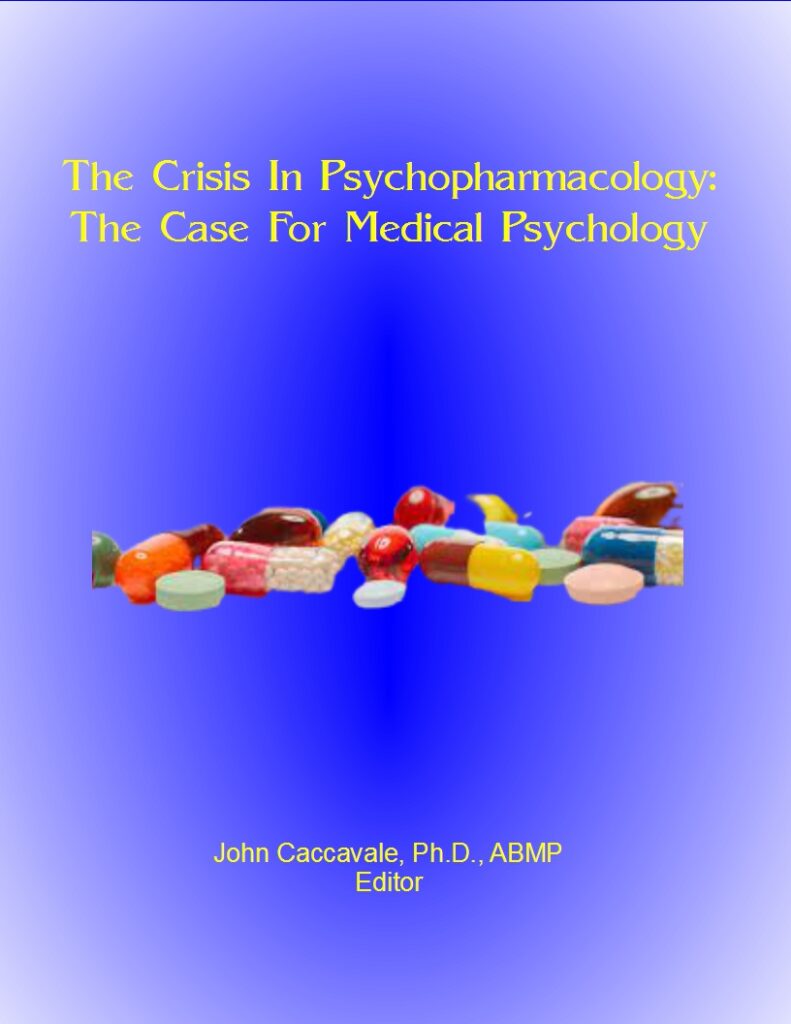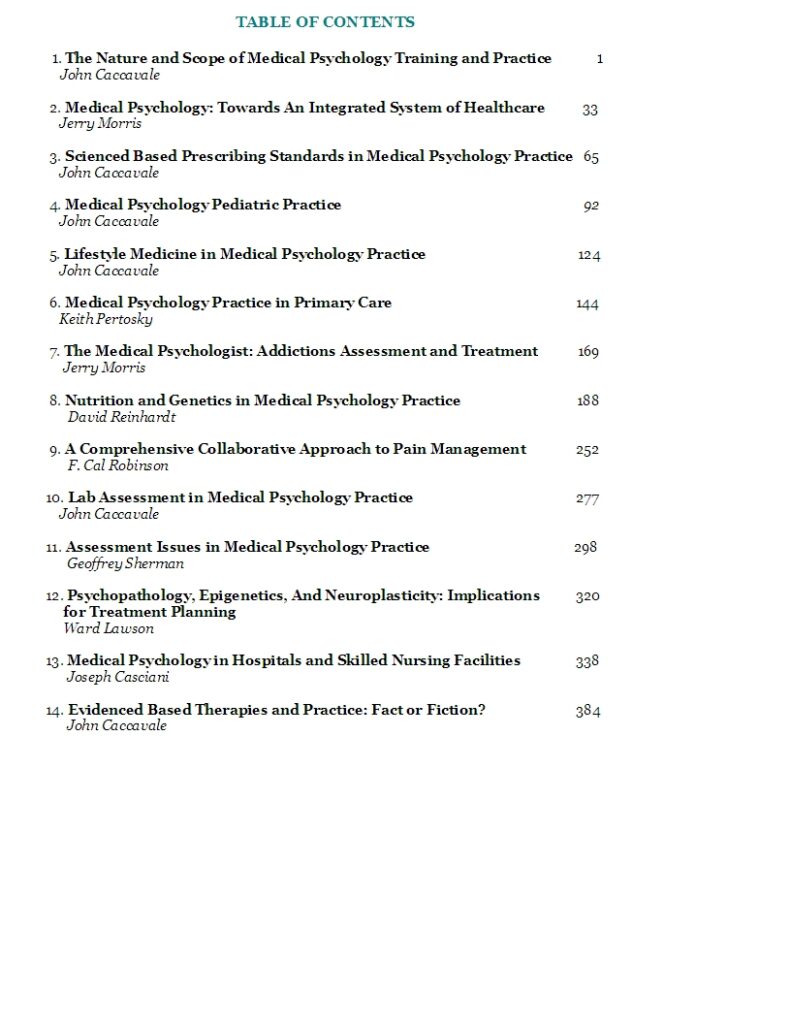 Scientific Study:  Medical Psychologists and Psychopharmacologist Psychologists are among the top prescribers of psychotrophic medications:  click here for study:  Prescribing disciplinesComparisonCOOPER-DOCUMENT-2020 .