To contact us:  Nevada – 417-667-8352, Harrisonville – 816-380-4010.
CMHC, Inc. ascribes to the policy and practice of Patient Centered Care:  
A patient-centric approach is considered by most experts to be key to high-quality healthcare. Why? Studies suggest patient-centric care can benefit other important outcomes. On the business side, patients who report positive experiences have more trust in their providers and are less likely to drop out of needed treatment allowing for more continuity in care. On the technical side, patients simply respond better. For example, studies have shown that heart attack patients treated with highly rated patient-centric care show fewer symptoms and are more likely to survive a year later. Patients treated in patient-centric facilities are also less likely to require readmission.
What is Patient-Centered Care?
Patient-centered care is the practice of caring for patients (and their families) in ways that are meaningful and valuable to the individual patient.  It includes listening to, informing and involving patients in their care. The IOM (Institute of Medicine) defines patient-centered care as: "Providing care that is respectful of, and responsive to, individual patient preferences, needs and values, and ensuring that patient values guide all clinical decisions."[1]
Overview of Picker's Eight Principles of Patient Centered Care
Using a wide range of focus groups — recently discharged patients, family members, physicians and non-physician hospital staff—combined with a review of pertinent literature, researchers from Harvard Medical School, on behalf of Picker Institute and The Commonwealth Fund, defined seven primary dimensions of patient-centered care. These principles were later expanded to include an eighth – access to care. The researchers found that there are certain practices conducive to a positive patient experience and their findings form Picker's Eight Principles of Patient-Centered Care.
Training Faculty & Residency Training and Supervision:  Jerry Morris, PsyD, MsPharm, MBA, ABMP, ABPP, NCSP, CCM,  Roger Wise, PsyD, Kate Hogsett, MS, CRADACII, PLPC.  Jobs for licensed or provisionally licensed counselors, psychologists, social workers, marital and family therapists include a base salary, productivity incentives, insurance financial support, individual and group supervision, text books and research data base support, and board certified and state credentialed supervisors acceptable to licensure boards.  CMHC, Inc. does a Post-doctoral Medical Psychology residency program (see: Training Programs).
Many or our faculty and clinical staff are approved provisional licensure and specialty supervisors.  Dr. Morris is an approved professional counselor for the MO state licensure board, an AAMFT Approved Supervisor for provisionally licensed Marital and Family Therapists accepted by the MO state  licensing board, a Mo Substance Abuse Counselor's Board approved substance abuse counselor supervisor and holds a national certification in addiction treatment from APA, a qualified post doctoral supervisor in psychology and several specialties where he holds national boards.  Kate Hogsett, MS, LPC, MADACII is a state of MO licensing board provisionally licensed professional counselor supervisor, and she is a Mo Substance Abuse Counselor's Board approved substance abuse counselor supervisor.  Dr. Cathy Blacklock holds a doctorate in clinical psychology, is a MADACII,  and is a Mo Substance Abuse Counselor's Board approved substance abuse counselor supervisor.  Alexandra (Allie) Swinney, BS, CRADC,  CSTAR Director CMHC, Inc.:  Allie is the CSTAR  program director and has 10 years of experience in substance abuse.  She is a MCB qualified substance abuse counselor supervisor and Certified Reciprocal Alcohol and Drug Counselor (CRADC). She is in the final semester of her Master's of Social Work from the University of Kansas and graduates in May of 2022   Chuck Owings, MSW, LCSW is a senior clinician in social work and faculty/clinical staff and is a state licensure committee approved and qualified supervisor for provisionally licensed social workers.  Our training program offers well paid residencies, a full clinical library with research capacity online, online in-house staff only CE programs, free supervision for full-time residents, and negotiated supervision fees at a discounted rate for half-time residents.   We are now accepting applications for residencies in the disciplines of social work, professional counseling, marital and family therapy, psychology, and substance abuse counseling.  Apply for a paid residency with approved supervision and clinical privileging as a resident in your discipline by contacting Nate Gulliford, MBA, EdS, Assistant CMHC, Inc. Administrator at nategulliford@gmail.com and by sending a resume, letter stating your special training needs and interests, and any other materials that you think will enhance your application.  For fully licensed at the independent level behavioral health clinicians who would like a specialty residence toward certification in Marital and Family Therapy, Substance Abuse Treatment, Medical Psychology, Family Psychology, or Neuropsychology contact Dr. Morris at cmhc.nmh.jmorris@gmail.com .
New Book:  The Crisis in Psychopharmacology
The editor is Dr. John Caccavale, and Dr. Morris did some of the chapters;
In paperback and hard cover forms: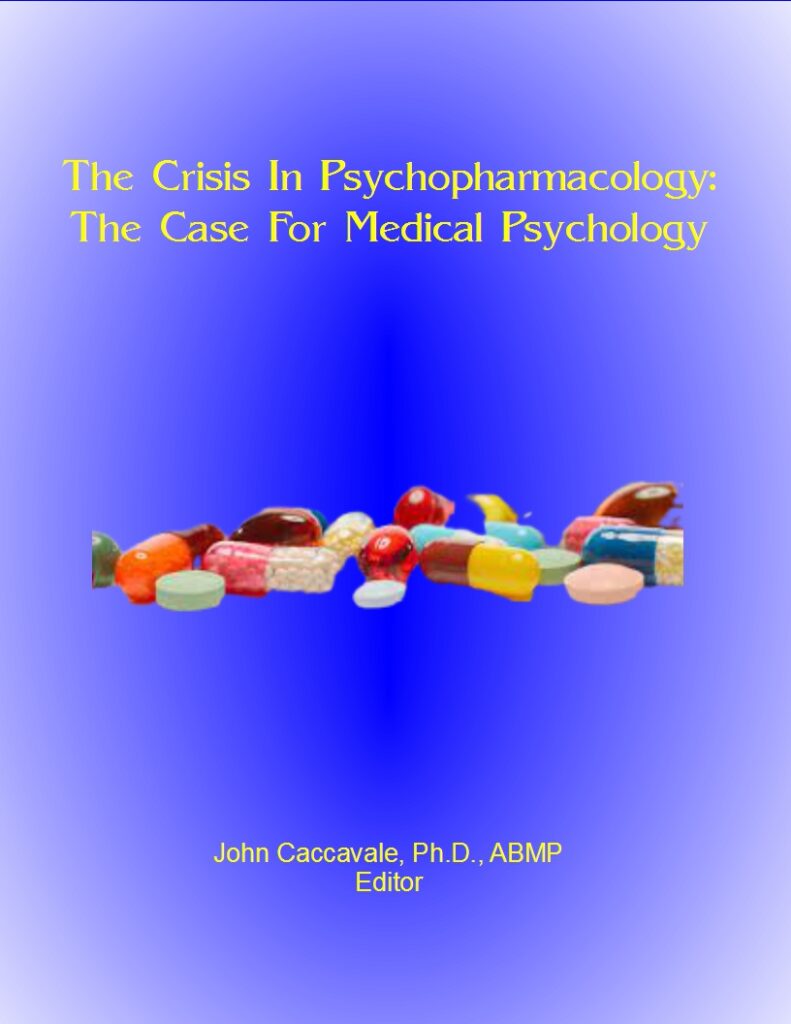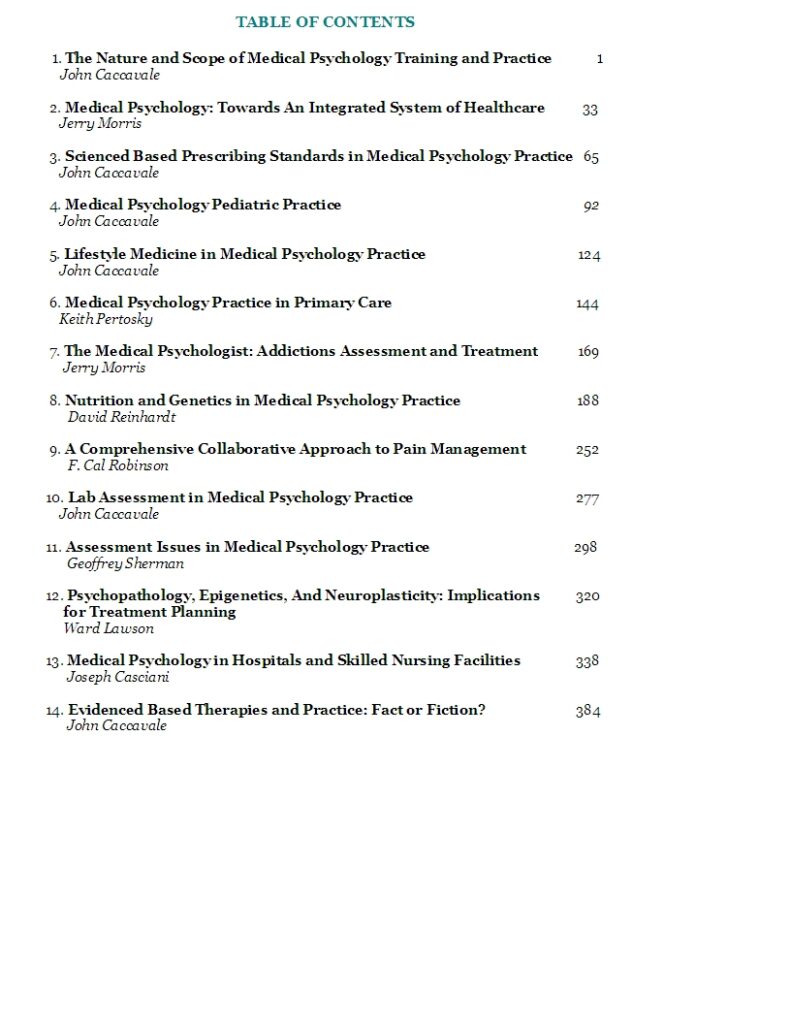 Scientific Study:  Medical Psychologists and Psychopharmacologist Psychologists are among the top prescribers of psychotrophic medications:  click here for study:  Prescribing disciplinesComparisonCOOPER-DOCUMENT-2020 .